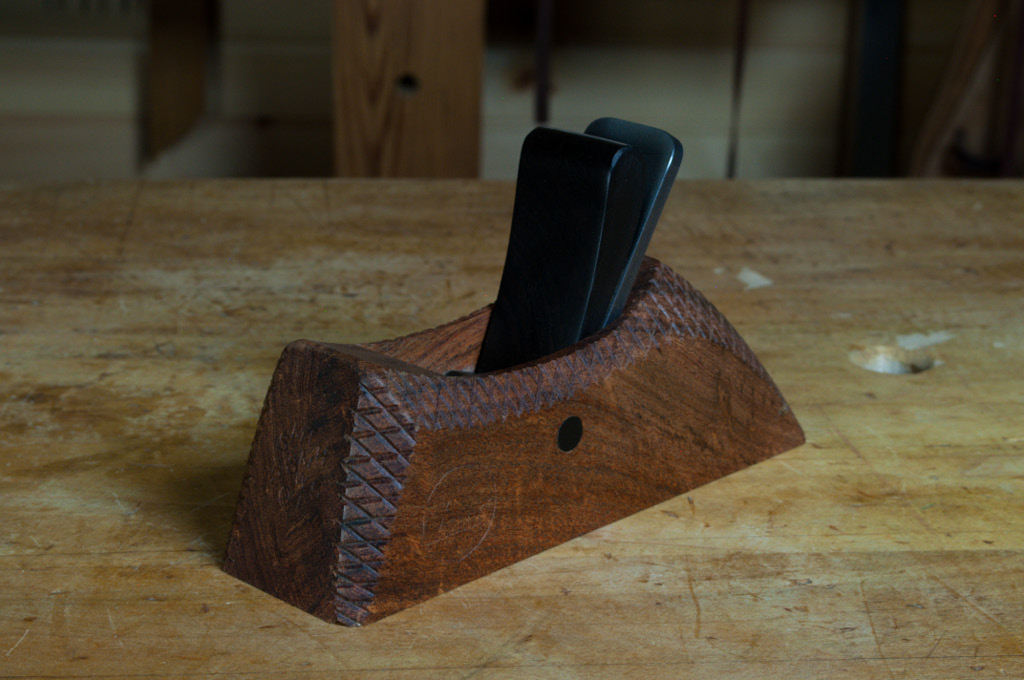 I have wanted to make a smaller smoother for awhile now, and when I finally did, I was even happier with it than I had thought I would be. It is a really fun plane to use, and incredibly useful.
At 7 inches long, it is about an inch and a half shorter than its full sized sibling. The blade is 1 1/4″ wide, the same width as my Block Plane. In fact, it was the size of the Block Plane that inspired this Mini High Angle Smoother. The length is very similar also. Even with my large hands, it is really enjoyable to hold and use. The bed angle is 60°, or you can choose 55° instead if you don't work with highly figured woods often.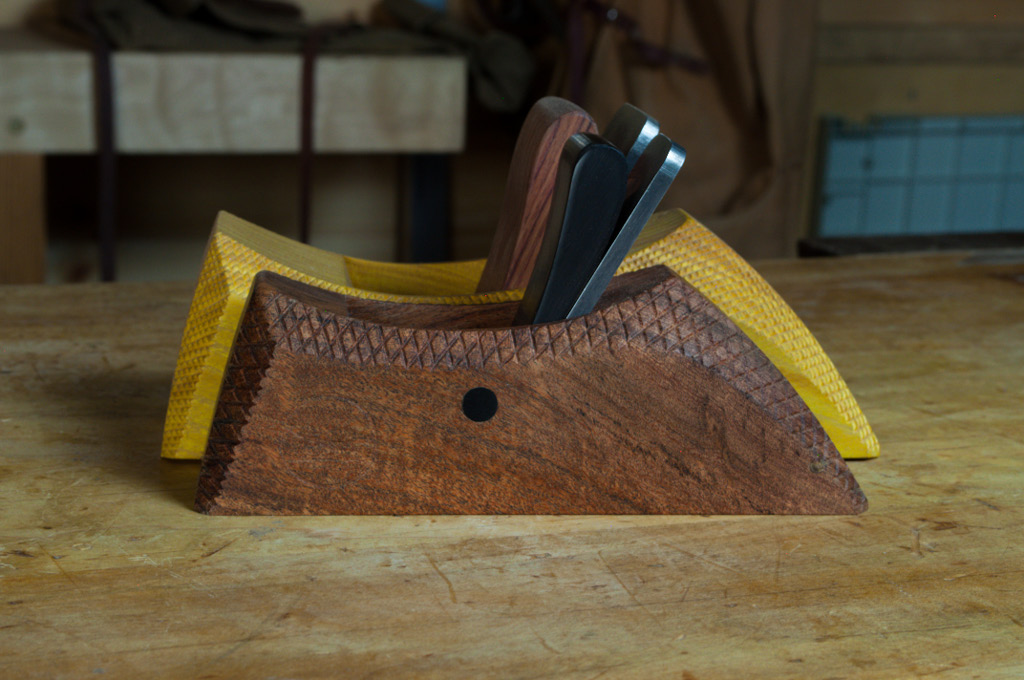 This is the perfect size for detailed clean up of difficult wood grain prone to tear out, removing machinery marks on the edges of boards, final smoothing for small projects that tend to use more highly figured woods, or just to have a smaller smoothing plane in general.
Due to the smaller size, I do recommend the heavier wood options for the body of the plane (Osage, Mesquite, or resin infused). If you choose non-infused White Oak or Tiger Maple, at least add a different species for the sole, crosspin and wedge. The extra weight is helpful.
Some people say that bigger is always better. The Mini High Angle Smoother begs to differ.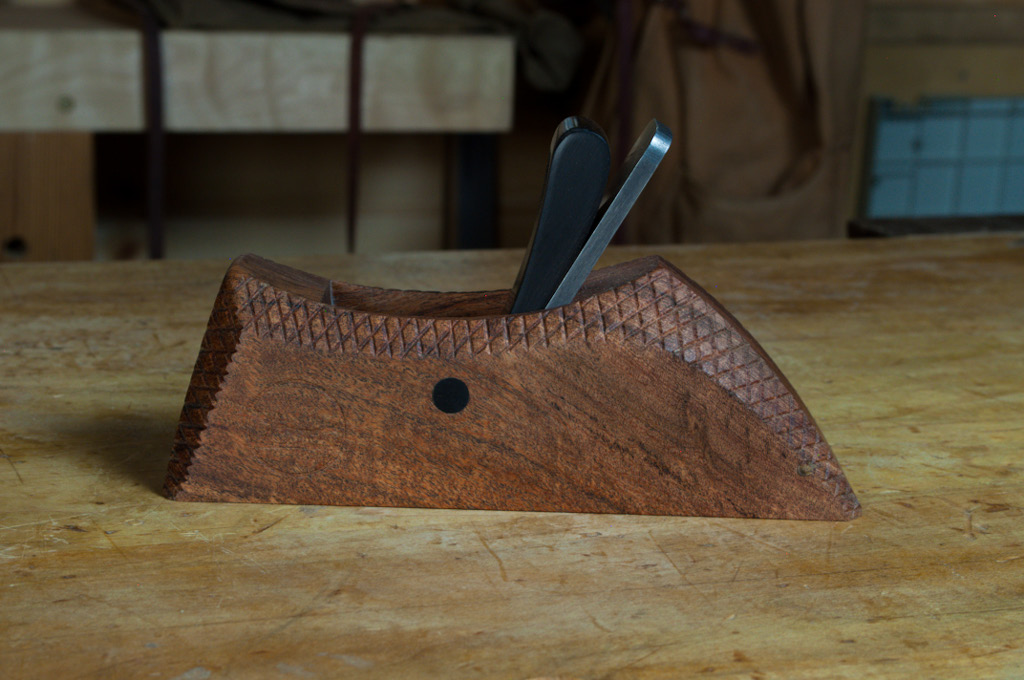 See the Mini High Angle Smoother in action:
You can add one to your tool chest by clicking here.