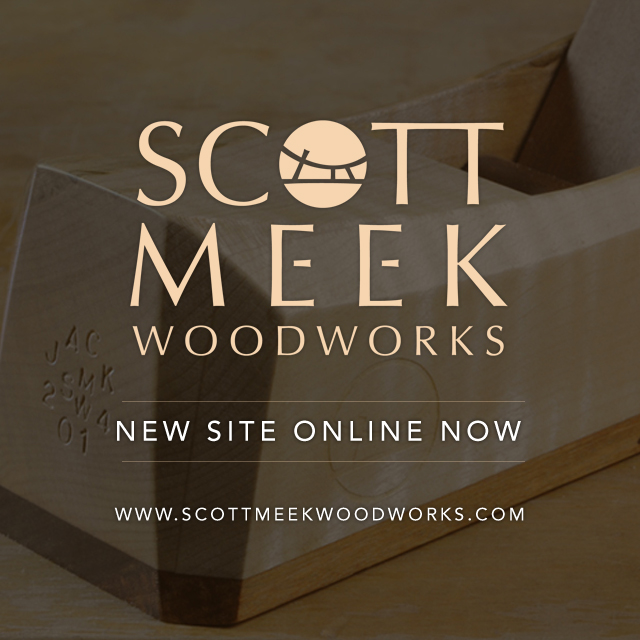 I am so excited about this refresh of my website. It has been in the works for months, and I believe the wait has been more than worth it.
The new site is cleaner, more streamlined, and works much better across all platforms, including on mobile devices. I hope that you take some time to look around and even let me know what you think of it in the replies!
I have to thank Brian Bartholomew for all his work on the site and seeing so clearly what I was looking for. He did such a great job and I can't recommend him enough. Thanks also to John Funk for the beautiful logos he made for me a few years ago. We got to use another version of it for this new site, which you see in the home page header.
This year is my 5th in business as Scott Meek Woodworks, and I can't think of a better way to kick off the celebration than this site refresh. Of course, you will also have to keep a look out for a future announcement about a Fifth Anniversary Smoother.
I hope you have a great day and enjoy this new look to scottmeekwoodworks.com
-Scott